Services
Bespoke Malting
We work with leading brewers, distillers and bakers to design custom malt batches in quantities as small as 400kg. based upon their unique ideas and needs. Our small batch custom malting unit allows us to work with our clients to develop a precise grain + malting recipe that brings out the unique character of each grain varietal and target specification. From here, we can upscale this if required in to 6, 10, 25 or 40 tonne batches.
With access to many growers, and fertile farmland-we are able to source and grow a diverse range of grains.
A few products we've developed in collaboration with our clients.
Malted Wattle Seeds, Organic Roasted Chocolate Oats, Sprouted Pumpkin Seeds, Munich Sorghum Malt, Red wine barrel smoked Vienna malt.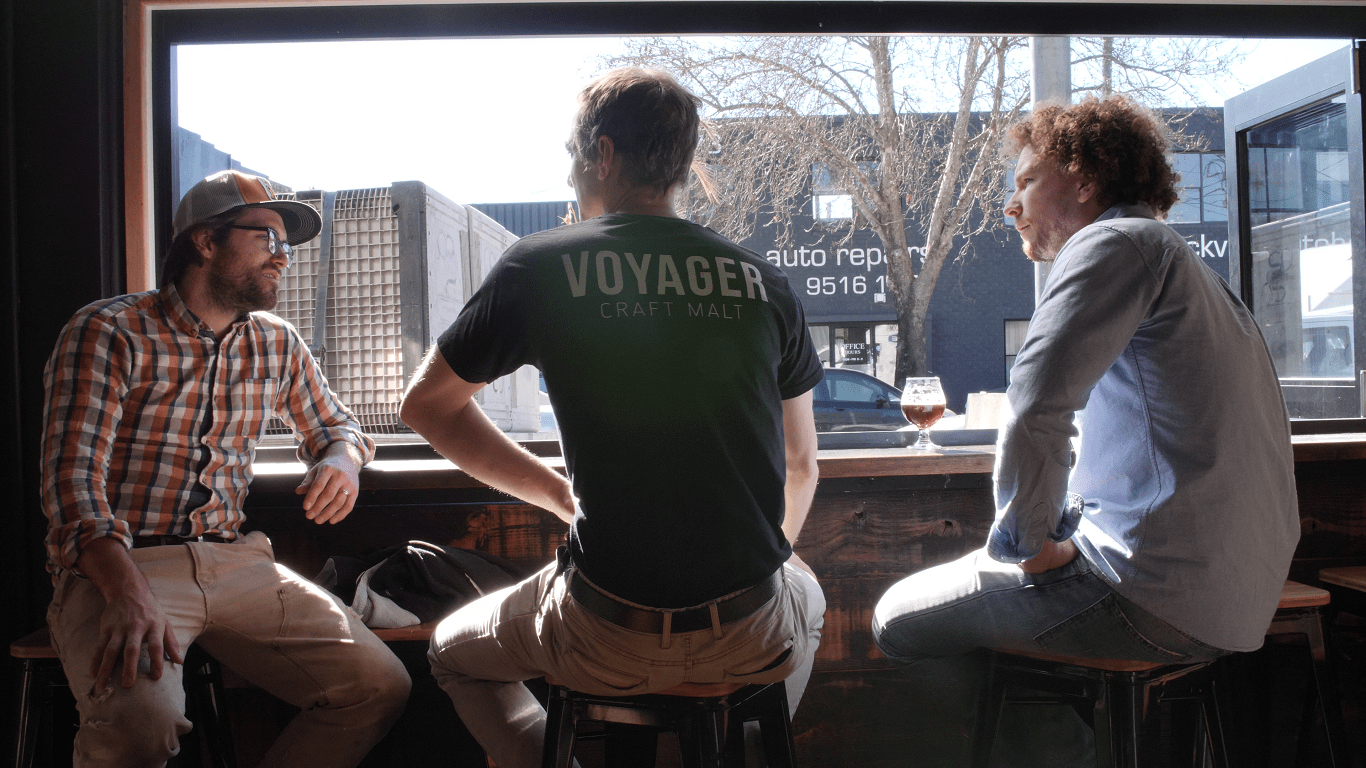 Contract Malting and other Services.
We offer a range of contract/toll malting services. From grain receival, testing, storage, cleaning/grading, sprouting, malting, kilning, roasting and packaging. We're able to undertake as many, or as little of these services as required by our clients.
From standard pale malt in 25kg bags, to custom filled bulk bags of a smoked millet malt. Our malting systems offer flexibility in grain diversity and malt processing across batch sizes ranging from 400kg to 40tonne. We are fully HACCP approved and Organic certified.
We offer our clients the opportunity to be as hands on(or off) as they like, and provide complete analysis and reports of processing, including photos and regular updates of processing.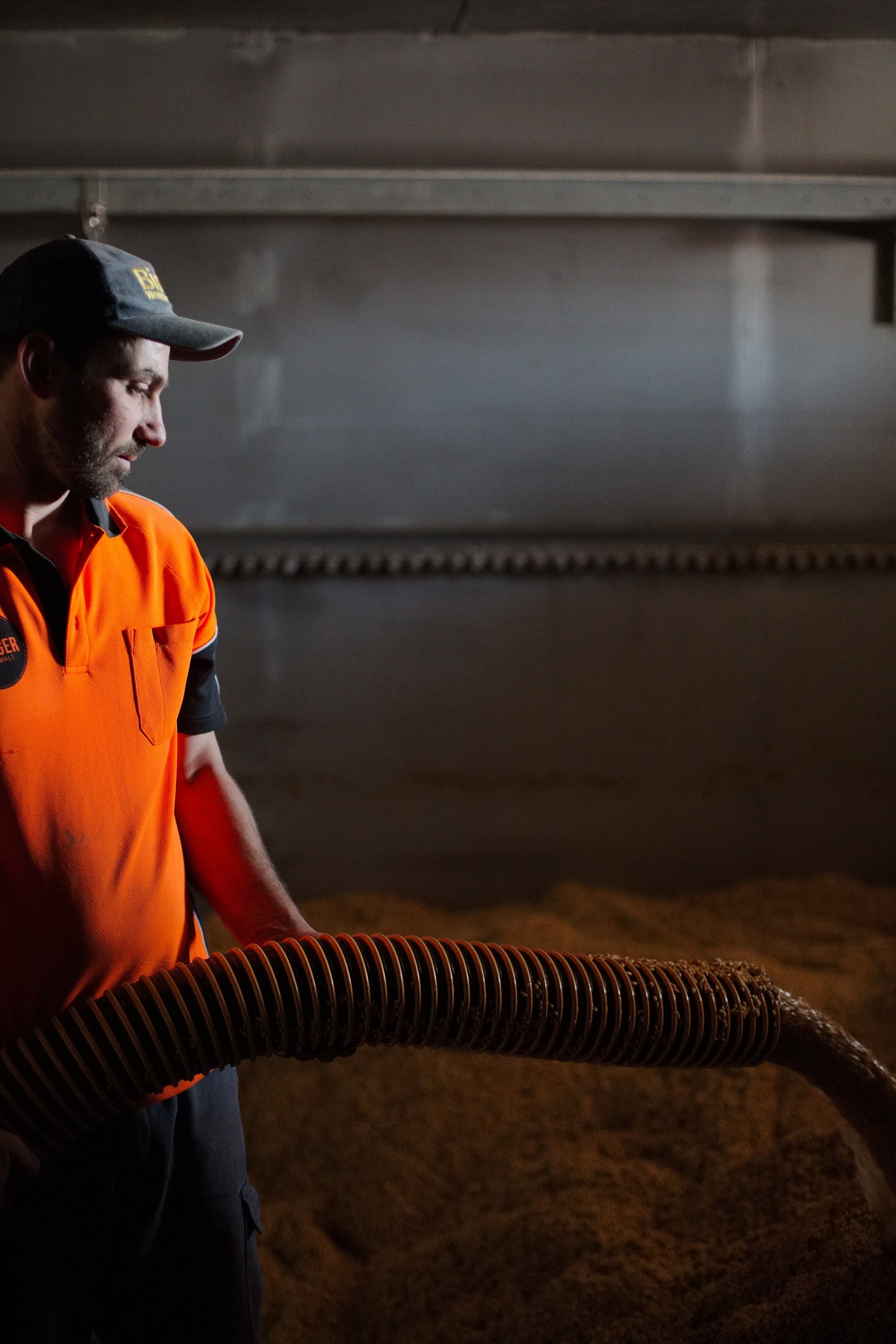 Tours and Education
Our new malting facility has been designed to showcase the role agriculture plays in craft beer and spirit production. Surrounded by fertile fields that grow our malting grains, we offer a full educational experience that takes guests from the paddock, right through the entire malting process, including sensory sessions in our laboratory and cellar door bars. With onsite accommodation we can ensure out guests get an authentic hands on experience that encompasses the entire malt journey.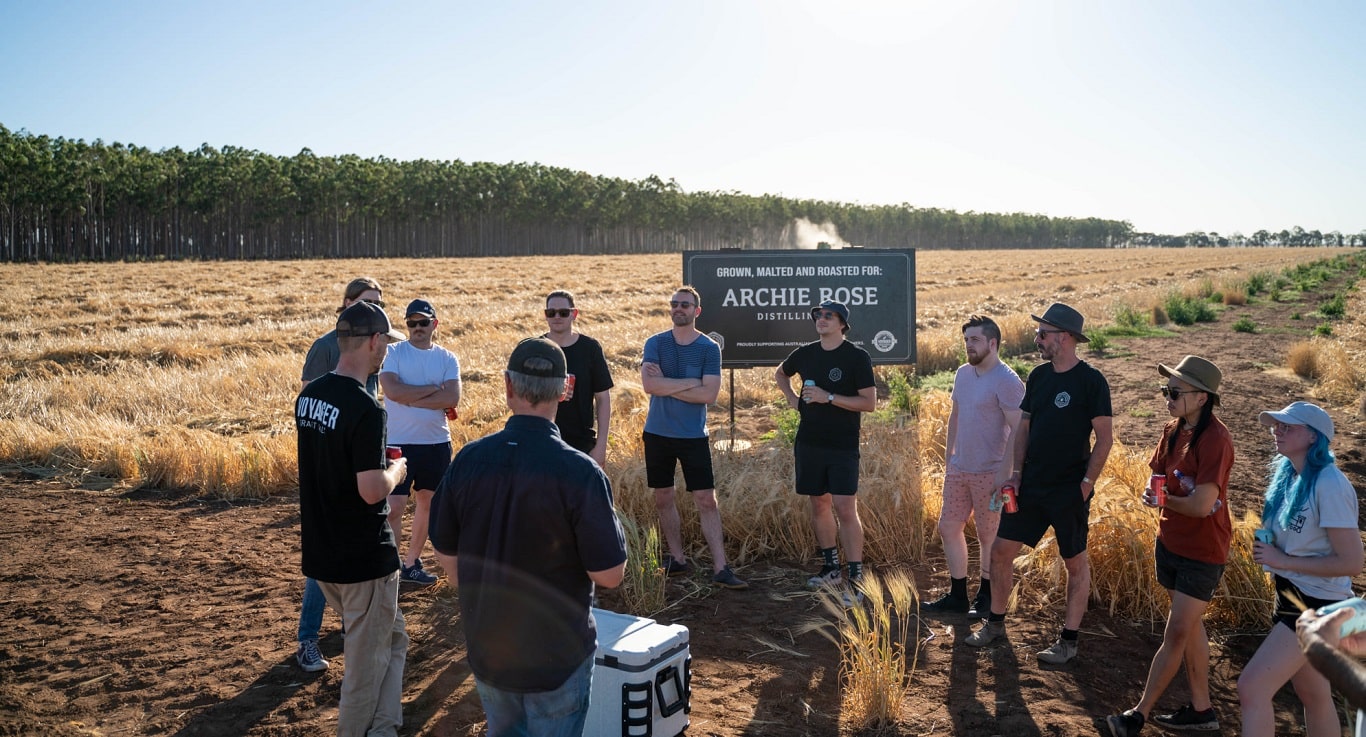 Archie Rose team in field at harvest time.  Photo courtesy of Daniel Hutchins-Read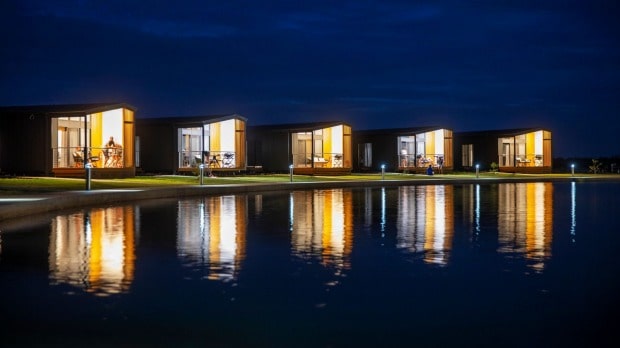 Lakeside Villas at our Malt Processing and Tourism Facility – The Whitton Malthouse